Back to school always felt like a fresh start for me. One of my favorite parts about teaching was that each year I got a chance to correct the wrongs from the previous year. I used the first few weeks of school to build relationships with students and to put them into situations that helped build our class culture. I've put together a list of my favorite back to school resources for a middle school science teacher.
Back to School Escape Room – The back to school escape room is an immersive experience for your middle school students. It allows them to demonstrate their knowledge of your classroom policies and procedures in a fun and engaging way. This one is perfect to the first week of school. Unlike many escape rooms, the teacher is in total control on which of the 8 puzzles they want to use and in which order to use them. Each puzzle is independent of the others. This is great for shorter or longer class periods. This particular escape room is editable to meet the needs of your classroom policies.

The Challenge: Welcome back to school! After a long summer of relaxing, I am sure your brain is eager to get back into gear and solve some puzzles. During the excitement of the morning, the teacher down the hall has forgotten where she put all of her brand new school supplies. Thankfully, your amazing teacher has set up a series of clues that will reveal the location of the lost school supplies and allow your class to save the day. Can you use teamwork, clues from the syllabus, secrets hidden around the room, and your brains to figure it out before the bell rings?
Science is Weird Posters – Show your students how strange, crazy, and weird science can be by decorating your bulletin board with these 40 posters. Each poster gives a surprising or weird fact related to science. You can choose to either set up a larger display with the included banner or use the smaller poster for a weekly interactive bulletin with one fact a week to last you the school year! Students will definitely take notice of these eye-catching posters, and it may even inspire them to do further research!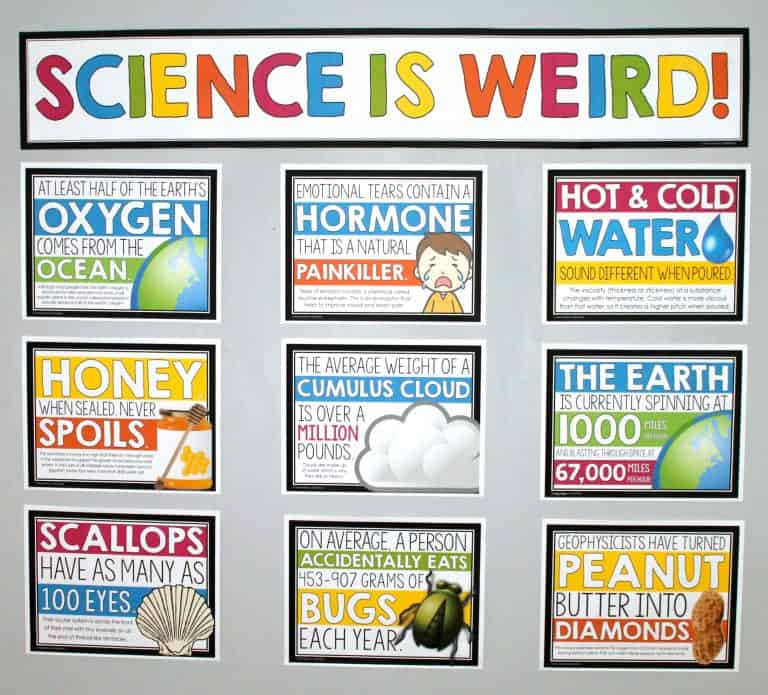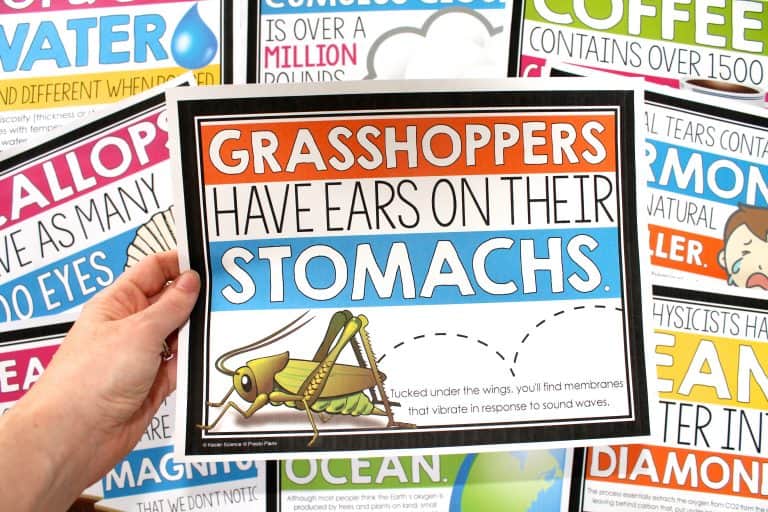 Beginning of the Year Station Lab Bundle – Start the beginning of the year out right with student-led station labs that cover lab safety, measurement, scientific method, graphing, and the engineering design process. Each of the five labs will take 1-2 class periods to complete, and are entirely student-led. Students will begin to learn how to take responsibility for their learning. There are eight total stations for each station lab. Each station includes all of the signage, literature, resources, and task cards for the students to complete them independently or with a group. Four of the stations are input stations where students will be learning new information, and four of the stations are output stations where students will demonstrate their understanding of their new knowledge.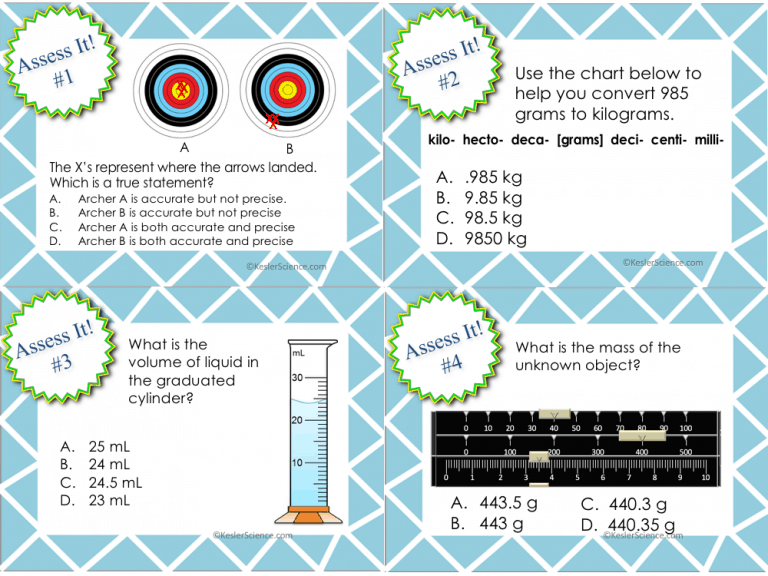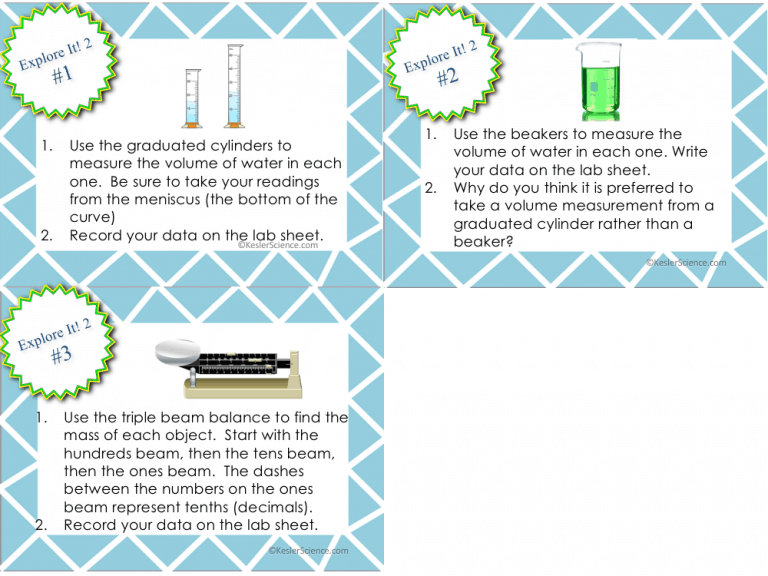 Warm-Ups Bundle – This is the ultimate bell-ringer bundle for any science teacher! The 600+ science warm-ups are designed to engage students as soon as they enter the classroom. Each day of the week has a designated format which helps to break up the monotony. I've listed the days below.
— Monday – Science term of the week
— Tuesday – Science discussion of the week
— Wednesday – Science video journal of the week
— Thursday – Science quote of the week
— Friday – Science joke of the week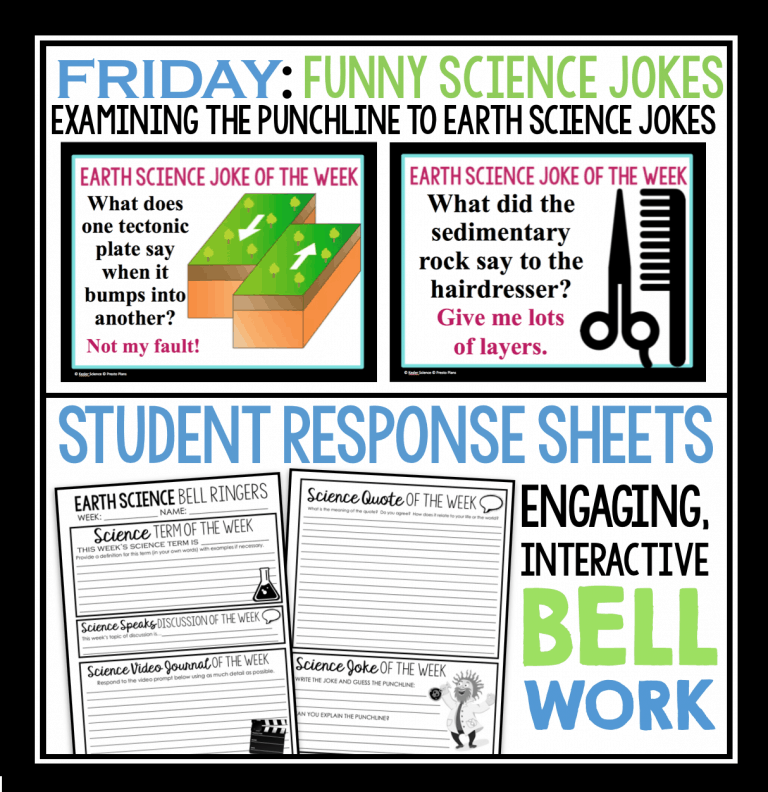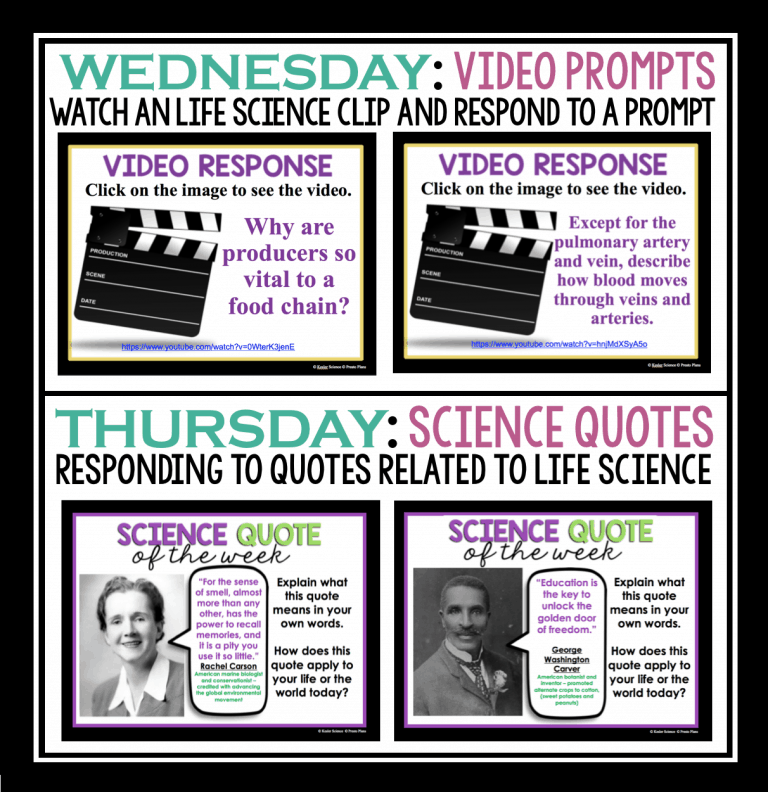 Lab Safety Escape Room – The lab safety escape room allows students to demonstrate their knowledge of lab safety. This experience is much more engaging for students than your traditional lab safety review. Students will need to have an understanding of basic lab safety do's and don't.
They will also need to know the location of all major safety equipment like a fire extinguisher, gloves, goggles, fire blanket, aprons, phone, evacuation map, first aid kit, fire shower, trash can, sink, and chemical storage. This is a great formative assessment for after you have reviewed your lab safety guidelines.
The Challenge:
The superintendent is trying to decide the fate of middle school labs. He's not convinced that middle school students can be trusted to do labs safely. It's your job to prove him wrong! He has sent along a series of clues to test whether or not you and your classmates know how to be safe in the science lab. Demonstrate your knowledge of lab safety, problem-solving ability, and general awesomeness. The fate of your classroom depends on it!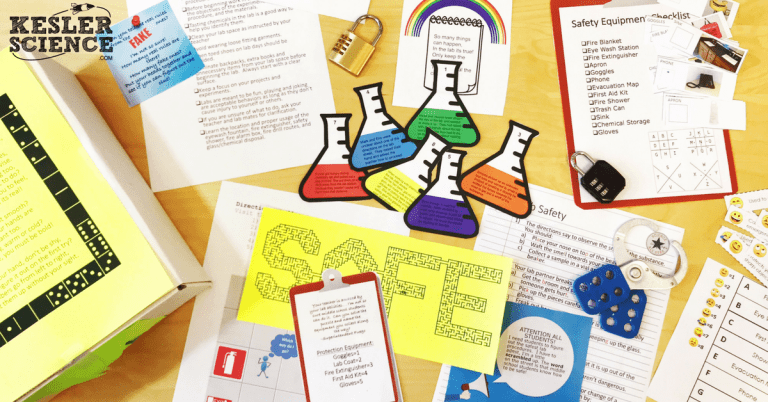 Lab Safety Posters – Brighten up your science lab and keep your students safe with these ready-to-post science lab safety posters! There are 43 posters included and each one includes an important science lab rule as well as a creative hashtag related to that rule. You can choose to either set up a larger display with the included banner or use the smaller poster to have an interactive poster display where you can swap out rules depending on what lab you are doing and what rules are most important for that day.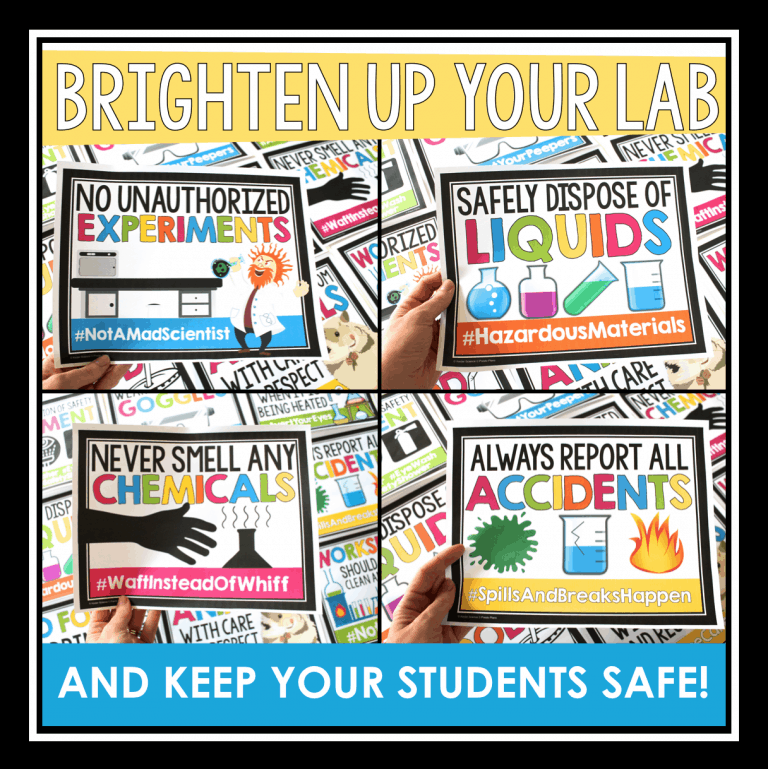 I hope you have a great back to school!
Download
Over $100 in FREE Resources


For Middle School Science

Simply create a login below and gain immediate access to a selection of our Kesler Science product line worth $100 - for FREE. There's a full version of every product type! You'll also join tens of thousands of middle school science teachers who receive timely tips and strategies straight to their inbox.