Kesler Science Alignment Guides
Middle school science teachers from every state use Kesler Science resources. Use the alignment guides below to find the Kesler Science materials that meet your standards. Find the materials that directly align with TEKS or NGSS standards, or see the materials sorted by topic. These alignment guides link directly to the Kesler Science Teachers Pay Teachers store.
These guides are sorted according to the Texas middle school science standards.
These guides are sorted according to the NGSS for middle school.
100+ science concepts sorted by topics like atoms, the universe, and body systems.
Kesler Science Membership
Your access to hundreds of low-prep lessons. Browse. Download. Engage. Win.
LEARN MORE
Current Kesler Science Members should use the alignment guides below. Members, sign in to your Dashboard and click on the link to access your materials from these guides.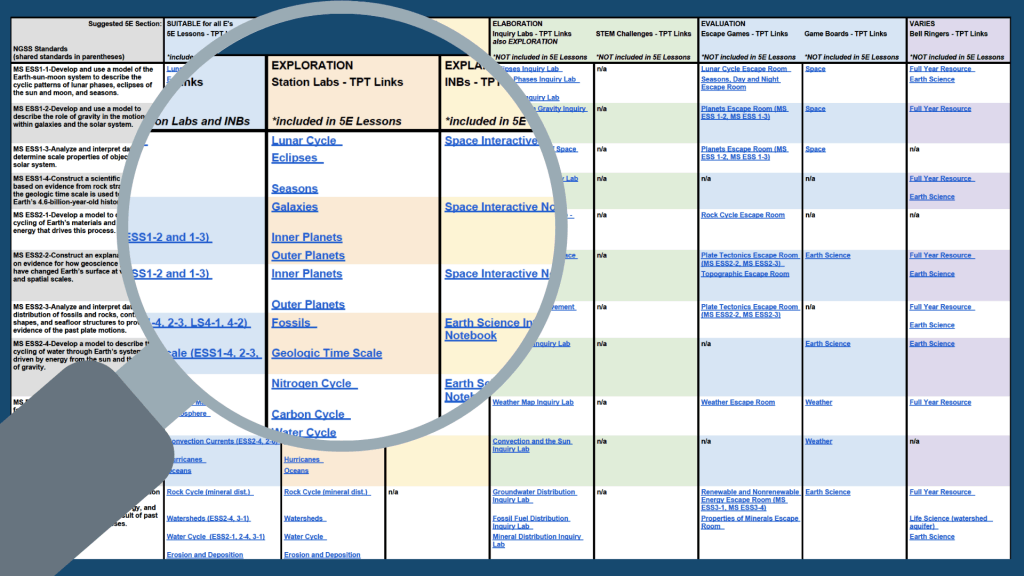 School and District Purchase Orders
Kesler Science accepts school and district purchase orders.
To learn more about this process, please visit the Schools and District page.
access every resource.
Kesler Science Membership
Imagine never having to search for another middle school science lesson again. The membership gives you access to ALL of the Kesler Science products in one place (Yes, including everything above).
Say goodbye to long hours of lesson prep.