"The superintendent is trying to decide the fate of middle school labs. He's not convinced that middle school students can be trusted to do labs safely. It's your job to prove him wrong! He has sent along a series of clues to test whether or not you and your classmates know how to be safe in the science lab. Demonstrate your knowledge of lab safety, problem-solving ability, and general awesomeness. The fate of your classroom depends on it! "
Immerse your students in a fun, engaging, learning experience with the Lab Safety Escape Room! We have created a unique experience that will leave a lasting, positive impression on your students.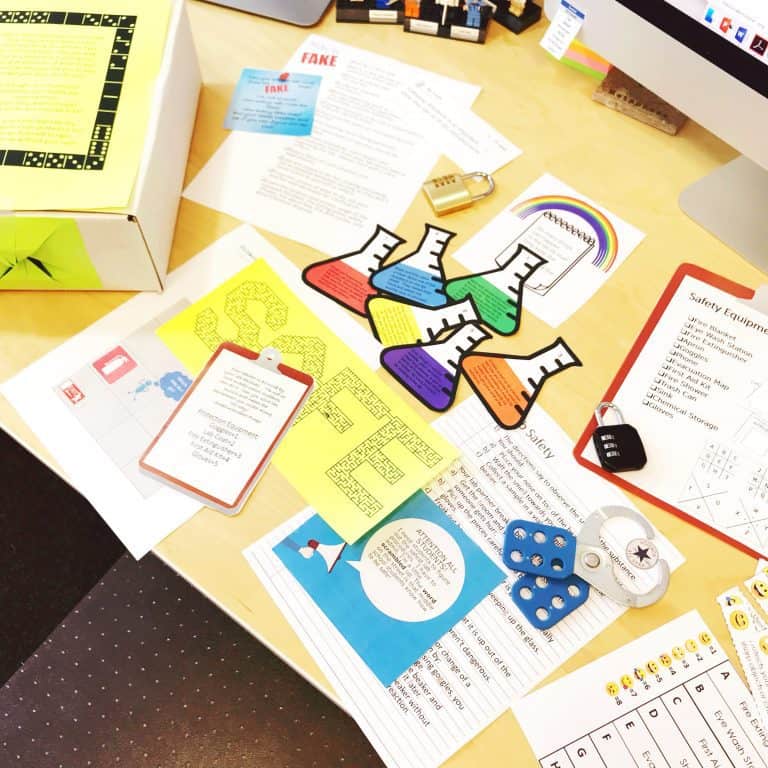 Standards Covered:
TEKS: Demonstrate safe practices during laboratory and field investigations as outlined in the Texas Safety Standards
NGSS: Many NGSS standards say students will "plan and conduct an investigation" or they will "make observations and/or measurements" as a part of the standard. Being able to demonstrate proficiency in lab safety procedures enables students to conduct experiments and observations safely.
In order to be successful with this escape room, students will need to have an understanding of basic lab safety do's and don'ts. They will also need to know the location of all major safety equipment like a fire extinguisher, gloves, goggles, fire blanket, aprons, phone, evacuation map, first aid kit, fire shower, trash can, sink, and chemical storage.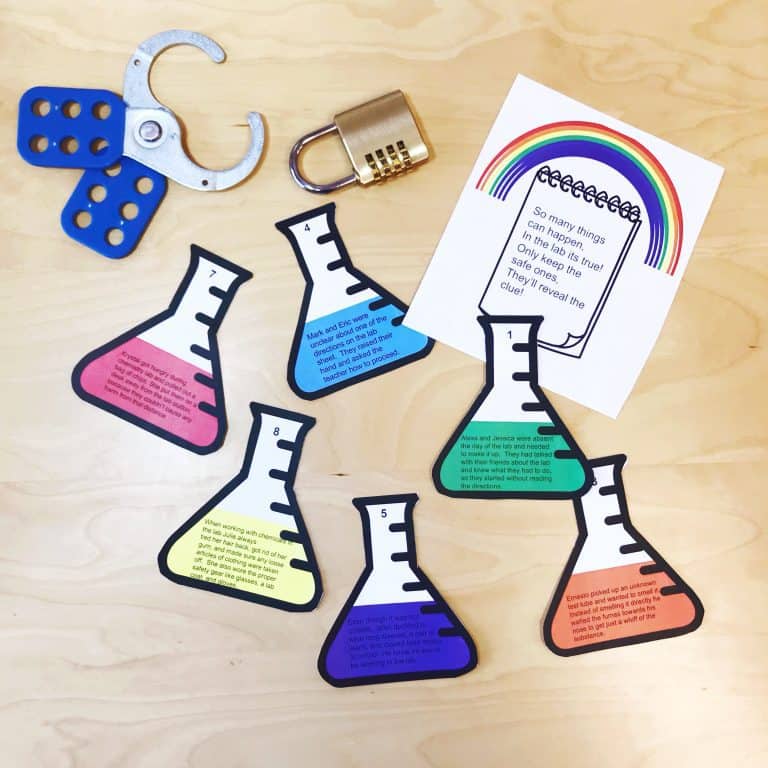 How it works:
Unlike many escape rooms, the teacher is in total control on which of the 8 puzzles they want to use and in which order to use them. They are designed using modules, with each puzzle independent of the others. There are several ways to play the games, so the teacher will need to decide which approach is best for their students. You have the option to do as many or as few of the puzzles as you choose, in any order. This is great for differentiating, and for shorter or longer class periods. We recommend 5-6 puzzles for a 40 minute class period.
Break up the class into teams of 2-4 students
Play the challenge video provided
After deciding how many puzzles to use, give each group a separate manila envelope. Using manilla envelopes is the least expensive option. You can also use locks and boxes. Locks are not required to run this escape room, but it can provide a more authentic experience. A lockout hasp will save you from needing to buy multiple boxes per group.
The remaining puzzles stay in a different area where students can check them in and out
Start the timer!
The teacher will check their codes by the students writing them down on the provided answer sheet, or use the digital lock using Google Forms. More details on how to use this electronically are provided.
Once the students have solved the puzzles, they will open the last envelope containing their prize!
Materials Needed:
The escape room can be run in several different ways.
1. The least expensive option is to use manila envelopes for the puzzles. All the directions are provided. Each group will also need:
All printed materials from the puzzles chosen (included)
Shoebox and school glue for the Mystery Box in Puzzle 8
2. For a more authentic escape room, each group will also need the following, instead of manila envelopes: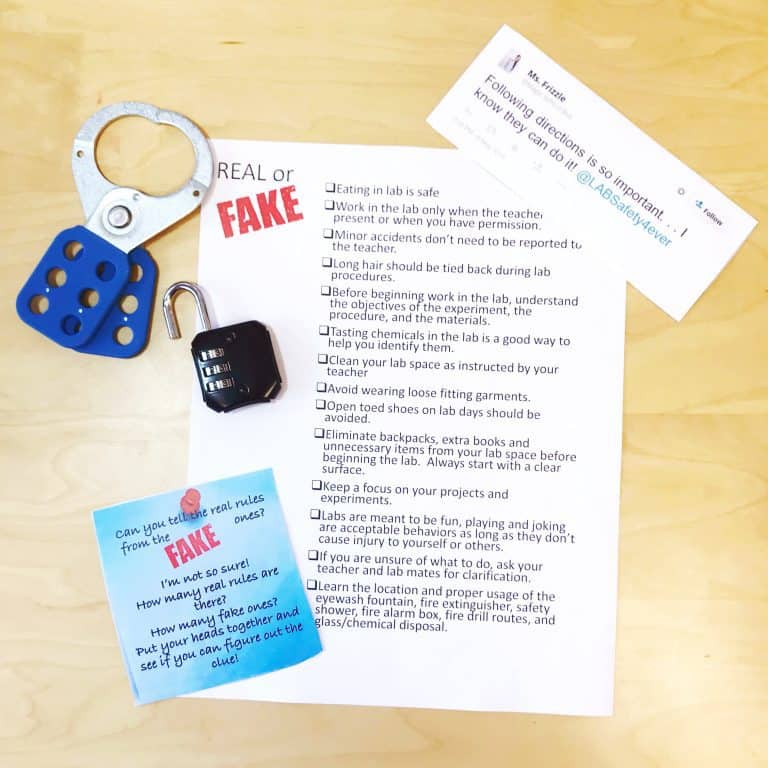 Included in your purchase:
Teacher directions
Editable templates for the teacher to modify
Detailed answer key for each puzzle
Student answer key
Digital answer key (Google Form) that is great for 1:1 or Google Classrooms. Replaces paper answer key if you choose, but not necessary
Video challenge to set the mood for the challenge
8 unique puzzles with all printable props
A list of over 50 ideas for prizes
Reward templates
30 unique signs to hold up for the picture at the end (plus, editable template)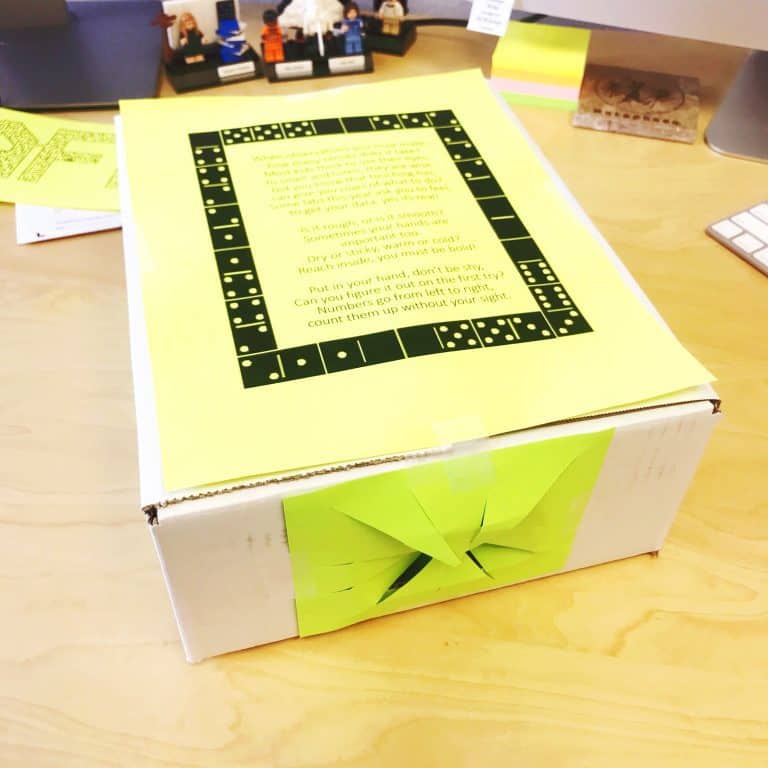 More science escape room products are being released. A completed bundle of 36 different escape rooms, covering a wide range of standards and concepts will be finished by August 2018. You can purchase the bundle at a 30% discount, and receive access to each escape room product as it is released!
Teachers are sharing their ideas and experiences using hashtags #keslerscience and #scienceescape on Twitter and Instagram, and on the Kesler Science Professional Learning Network on Facebook. See you there!
Download
Over $100 in FREE Resources


For Middle School Science

Simply create a login below and gain immediate access to a selection of our Kesler Science product line worth $100 - for FREE. There's a full version of every product type! You'll also join tens of thousands of middle school science teachers who receive timely tips and strategies straight to their inbox.