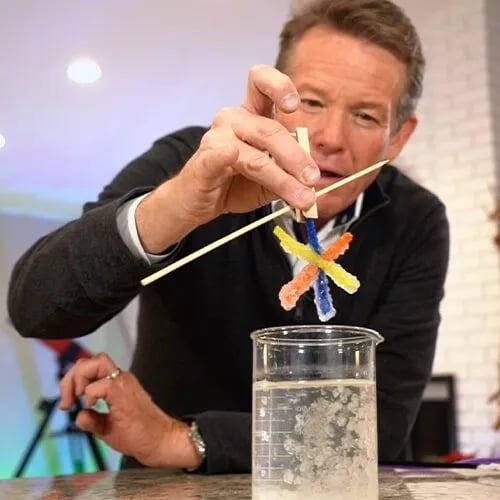 November Science Teacher PD!
Wednesday, January 31st 7 PM EST / 5 PM MT
Join Steve Spangler for 75 minutes of hands-on demos, experiments, and engaging activities that will be ready to bring to your classroom. Always that master of the science demonstration, Steve will offer lots of material that would be perfect for capturing wintertime science!
If you're a Kesler Science Member, the recording of this workshop will be available for 30 days as a benefit of your membership. You can also earn a certificate (authorized for Texas CPE credits). If you are joining as a guest - wonderful! You'll have a great evening and get access to a free Kesler Science lesson as a bonus for attending!
Once you register, we will email you the Zoom link and information about other interesting topics. You can unsubscribe at any time.